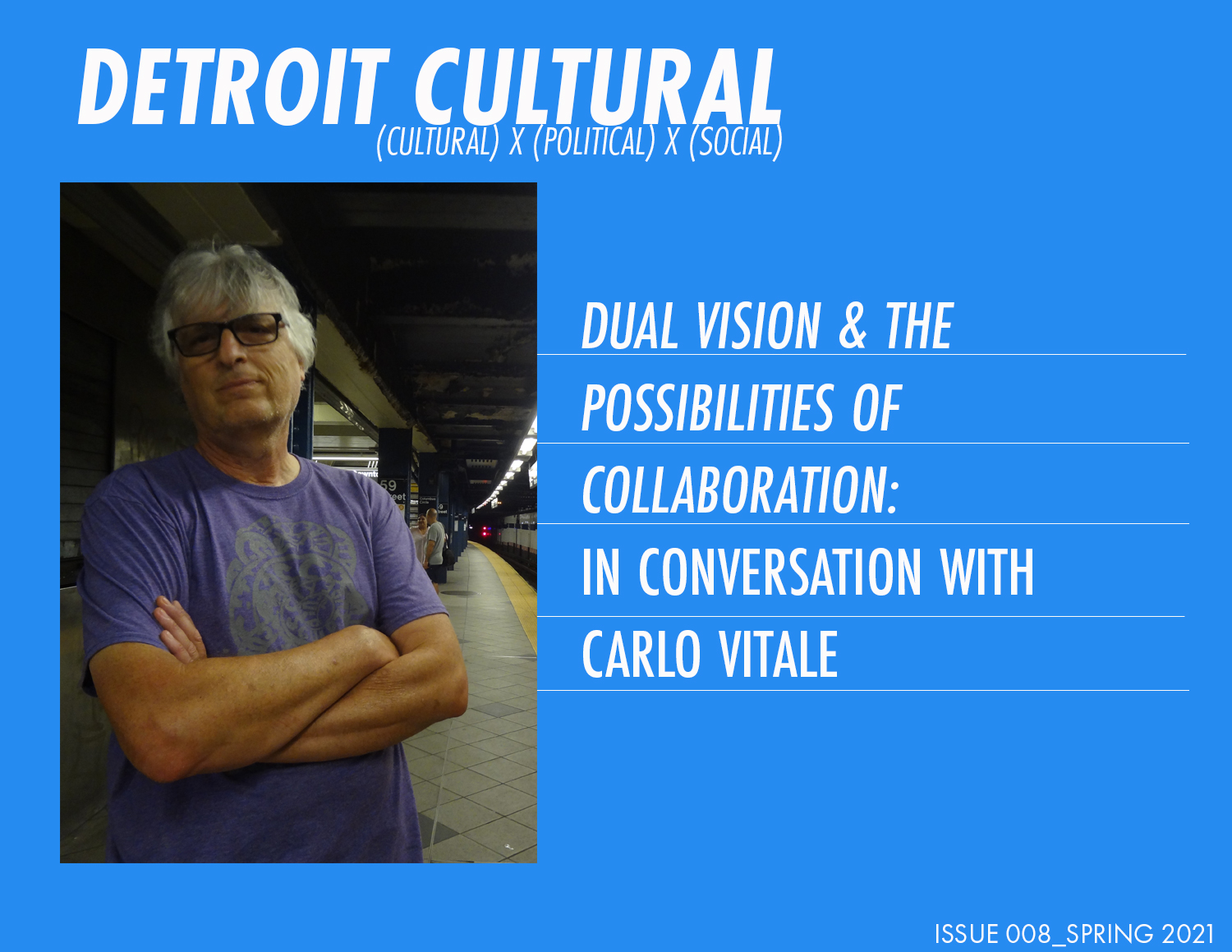 Carlo Vitale is a Michigan based artist who has been active in the Detroit art scene since the 1970s.  Born and raised in Detroit, his work has been characterized as belonging to the second generation of the Cass Corridor Abstract Movement. His work takes influence from farmland aerial views, quilt-like ideas, cityscapes, and daily life. Vitale characterizes his oil paintings and prints as "kinetic, metaphysical abstractions."
How did you come to work with your specific collaborator? Did you know them before this? Were you familiar with their work?
I have been friends with Ed Fraga since 1978 right around the time I was graduating from Wayne State. After talking we discovered we are distantly related. Kathryn Brackett Luchs invited me to be in the show. A few other artists in the show thought Ed and I would be a good pairing for this show.
Before the actual process of making, what was the process of deciding on what to make like? What was the making process itself like?
Ed and I went to lunch and decided on the size and shape first. The cross shape was kind of religious. Things changed from the original concept. I decided on my own to make it more interactive. Strangely, I finished my part before we came upon the subject matter. The whole process, working together, was very civilized and diplomatic. It was a very positive experience. Ed is extremely serious and engaged. Working on my part, I think of the dots as a beads on the rosary, it's a prayer. I listen to music also.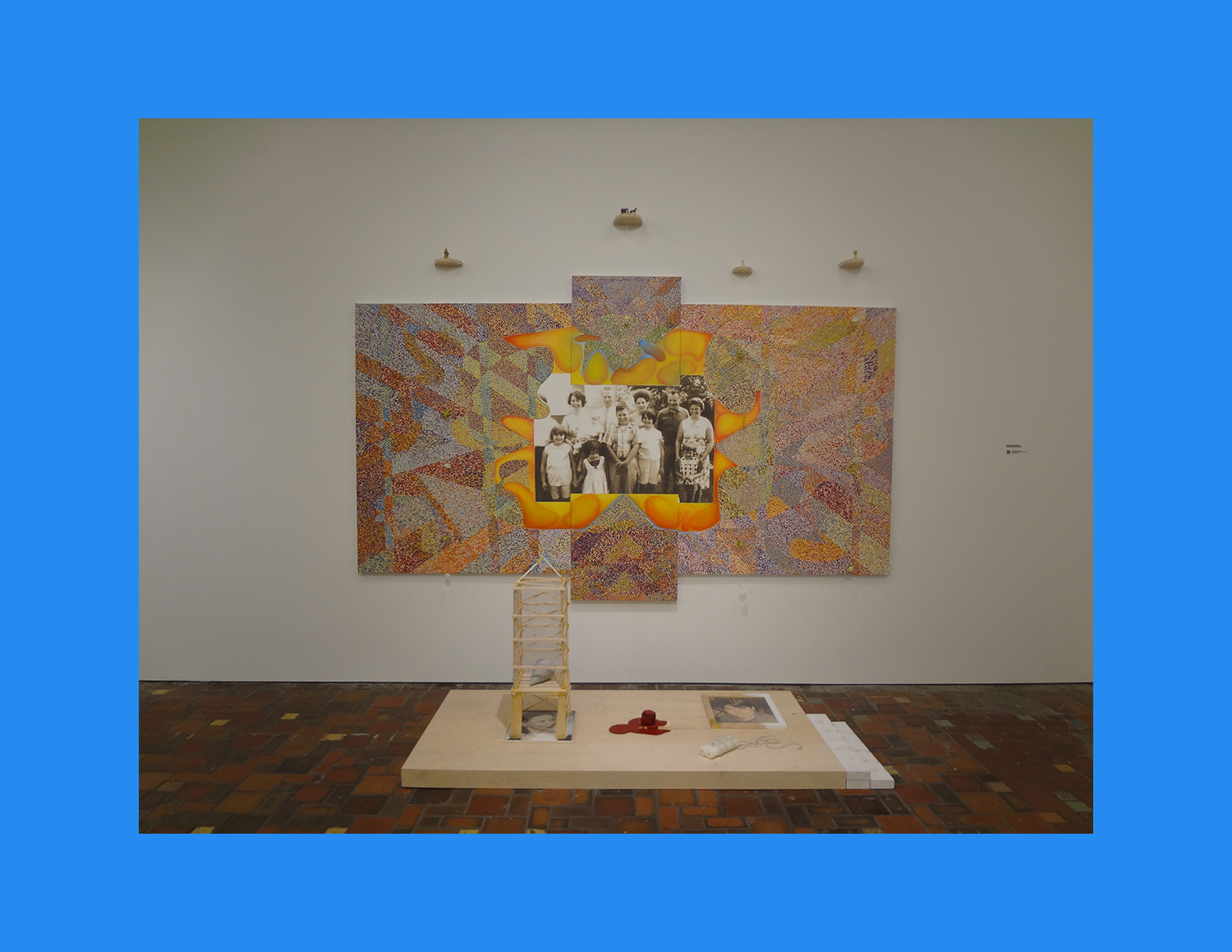 What new possibilities were offered through collaboration that would not have been possible working alone? Did you feel any disadvantages
compared to working alone?
I don't know if I would have tackled this subject EVER on my own so blatantly. It is very personal and very literal. The boy who passed away was very young, and a dear friend. His death was sudden and unexpected. It never left me. The only disadvantage was making a few small concessions that we worked out. It was more of a discussion. So, actually, it was just something new. I collaborated before this only with my family.
Did working collaboratively provide you with any insights that could be extrapolated and used outside of art in either a personal or
political context? Were there lessons learned that could be used in other aspects of life? What did it teach you about democracy?
God no. I am not interested in my artwork having any political ramifications or context. Rather, my art is purely art for arts sake or else, spiritual and elevating. Politics needs clear, defined language. Art is metaphysical, kinetic and ethereal. So much happened between the artist, the art and the viewer that is indefinable. Democracy, between Ed and I? More like polite team work.
Going off of the title of the exhibition, how do you and your collaborator see your specific work differently?
Ed's intention, I believe, was that people used the piece as a place to pray. I visited the Art Institute in Chicago a few times recently. My intention was to make something like a large piece Seurat's "A Sunday Afternoon on the Island of La Grande Jatte" but more abstract. I knew the space could take it.